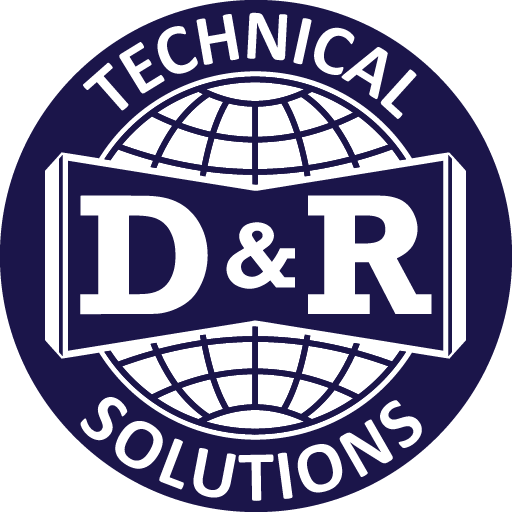 Company
About Us
D & R was founded in 1990 with an emphasis on providing logistics analyses and products to the defense industry. Since that time, we've expanded into commercial industries and have evolved into a nationwide leader in our industry.
Today, we have four core areas of expertise;

• Technical manual development, including electronic manuals
• Training material development and conduct
• Performance of logistics analyses and product development
• 3D modeling and simulation development.
Since 1990, we have earned an excellent reputation for integrity, quality, and expertise. We believe that our commitment to these values is responsible for our growth and success, which is largely driven by repeat business. We have many long-term customers and many long-tenured employees, which we believe is a testament to how we conduct our business.
Mission Statement
We are committed to being a worldwide leader in our four core areas of expertise; technical manual development, training material development, logistics analyses, and 3D modeling and simulation development.

We will strive to deliver products of the highest quality, meeting or exceeding our customer's expectations.
Core Beliefs
• Integrity – we do the right thing. Always.
• Deliver – we overcome obstacles, find solutions, and deliver what we promise.
• Quality – we meet our commitments and look to exceed expectations in everything we do.
• Accountability – we take responsibility for our actions and decisions.
• Environment – we believe in an atmosphere of teamwork, inclusion, honesty, and fairness
• Service – we connect with our customers and strive to deliver exceptional service.
Quality
D & R is committed to meeting the requirements of ISO 9001:2015, continuously improving the effectiveness of the QMS, and meeting or exceeding our customer requirements in a timely and cost-effective manner.