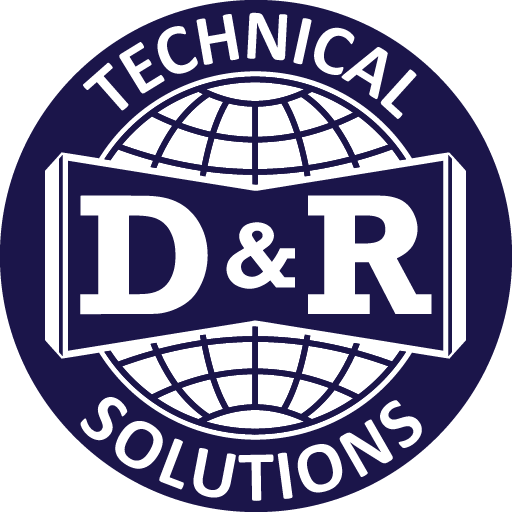 Integrated Logistics Support (ILS)
D & R is an experienced provider of Integrated Logistics Support (ILS) services for both military and commercial customers. ILS is the process by which the support needs are identified and the appropriate analytical, management and planning tasks are executed to ensure the needs are addressed when the product is fielded. Ten individual but interdependent elements comprise the ILS discipline, and these are described below.
Maintenance Planning
The analytical process that identifies how, when and what resources are required to maintain and restore the operational capability of the system / equipment.
MAINTENANCE PLANS

MAINTENANCE ALLOCATION CHART (MAC)

MAINTENANCE TASK ANALYSIS

LEVEL OF REPAIR (LORA)
Supply Support (Provisioning)
The identification of the spares and repair parts needed for operation and maintenance. Spares analysis, interim support lists (ISILs) and full provisioning report (LSA-036) generation.
SPARES DETERMINATION
PROVISIONING PARTS LIST
EDFP / SDFP
DCNs
Manpower and Personnel
The identification of the type and number of people required to operate and maintain the system / equipment.
MANPOWER ASSESSMENT
SKILL IDENTIFICATION
SKILL ASSESSMENT
Support and Test Equipment
The identification of the equipment needed to operate and maintain the system / equipment. Includes, tools, test and diagnostic equipment, and calibration.
SUPPORT EQUIPMENT IDENTIFICATION
SERDs
TOOL AND TEST EQUIPMENT LISTS
Technical Data
The information needed to operate and maintain the system / equipment. Includes user, maintenance, repair, and illustrated parts breakdown manuals.
OPERATOR / MAINTENANCE MANUALS
PARTS MANUALS
IETMs
RPSTLs
Training and Training Devices
Operation and maintenance training, both initial and sustaining, including training material and training equipment.
TRAINING COURSE CONDUCT
MATERIAL DEVELOPMENT
TRAINING NEEDS ANALYSIS (TNA)
INSTRUCTIONAL MEDIA PACKAGE
TRAINING CONDUCT SUPPORT DOCUMENT
Computer Resources Support
The computer hardware, software, personnel and documentation required to support the system / equipment.
HW & SW REQUIREMENTS
SOFTWARE MANUALS
Facilities
The space, storage and environmental requirements and equipment needed to operate and maintain the system / equipment.
FACILITIES ASSESSMENT
USE STUDIES
Packaging, Handling, Storage, and Transportation
The shipment and storage of the system / equipment and its components.
SPECIAL PACKAGING INSTRUCTIONS (SPIs)
TRANSPORTABILITY ANALYSIS
Design Interface
Working with the design community to produce a more supportable system / equipment.
DESIGN ANALYSIS

RMA ANALYSIS

FRACAS

Logistics Support Analyses
Logistics Support Analysis is another set of analyses and tasks that are conducted as part of the ILS effort. These tasks focus on various program and design details with a goal of optimizing the 10 aspects of the supportability infrastructure.
LOGISTICS PLANNING

COST ANALYSIS

AVAILABILITY ANALYSIS

RELIABILITY / MAINTAINABILITY ANALYSIS

ILS PLANS

LIFE CYCLE COST ANALYSIS

LEVEL OF REPAIR ANALYSIS

RELIABILITY PREDICTION
MIL-HDBK-217
MAINTAINABILITY PREDICTION
MIL-HDBK-472
FAILURE MODE, EFFECTS AND CRITICALITY ANALYSIS

MIL-STD-1629

RELIABILITY CENTERED MAINTENANCE

NAVAIR 00-25-403 / MIL-HDBK-2173

Logistics Management Information
The results of the logistics and supportability analyses are captured in a single (common) source database, known as the Logistics Management Information (LMI), or LSA Record (LSAR) database. We have been capturing logistics data using various software tools and are knowledgeable of legacy and current logistics database standards for collection and reporting requirements.
MIL-STD-1388-2B LSAR

MIL-PRF-49506 LMI

GEIA-STD-0007

In addition, we are well versed with commercial systems such as SLIC, OMEGA and LEADS, as well as newer programs such as POWERLOG-J. These systems are used to generate the reports that are provided to meet CDRL requirements. A sampling of those reports would include:
LSA-004 MAINTENANCE ALLOCATION CHART

LSA-024 MAINTENANCE PLANS

LSA-036 PROVISIONING PARTS LISTS / DCNs

LSA-070 SERD